Welcome to
Midlife Classics!
---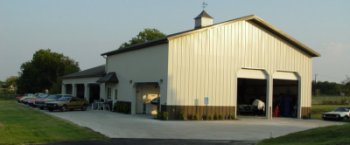 ---

Midlife Classics is a full-service restoration and support facility dedicated to the restoration, preservation and enhancement of vintage automobiles. We handle all levels of restoration - from the daily driver to concourse-ready autos. While we are more than willing to restore nearly any make and model, our primary focus is on classics (foreign and domestic) from the 1950s through 1970s.

Serving all of north Texas, we are located in Collin County just 35 miles NNE of downtown Dallas (10 miles east of McKinney) in Princeton, TX.

Most of us who yearn for a classic car really want something between a daily driver and a showcar. What we want is a great looking and mechanically sound vehicle that we are not afraid to take out on the road without having to worry about getting a rock chip or door ding in a $20,000 paint job, or getting stranded on the side of the road. We also donít want to have to take out a second mortgage in order to have the car of our dreams. At Midlife Classics, in addition to offering show-quality restorations, we strive to make classic car ownership a reality for every automotive enthusiast.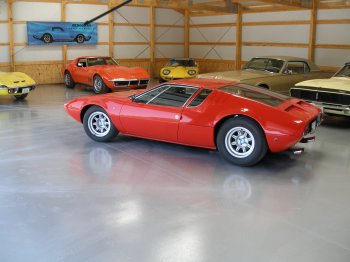 At Midlife Classics, we work closely with you to determine exactly what it is that you want your classic to be and what you plan to do with it. The project can be tailored to fit your budget - either by compromising in some areas (like retaining wearable parts that are within tolerances rather than replacing them or not rechroming parts that are in acceptable condition) or by opting for some upgrades such as better suspension components or a nicer interior.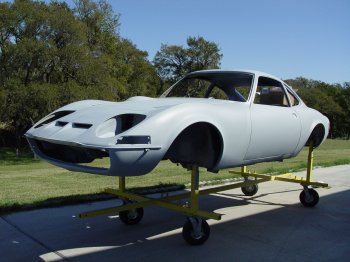 Still Looking for the Classic of your Dreams?
We Can Help You Find it, Then Restore It.
---

---
So, maybe you want a restored classic, but you don't have a project car. That's no problem. Nearly any car you might want can be found in restorable condition. Believe it or not, this can be an advantage. All too often, people buy a classic with the intention of having it restored. Unfortunately, they often don't have enough experience in buying classics (or emotion takes over) and wind up paying more for a project car than they should. By the time the cost of the restoration is added in, their budget is exhausted long before their dream car can become a reality. That can not only kill enthusiasm for a project, but it can also make it very difficult to gain the approval of your spouse or significant other. At Midlife Classics, you can tell us what you want, and we can work with you to determine what it's going to cost to get you behind the wheel.


How Long Does it Take?
This is the million dollar question. And, with many shops, as the months (or even years) go by you'll start thinking it's going to cost that much. But, remember that quality can't be rushed.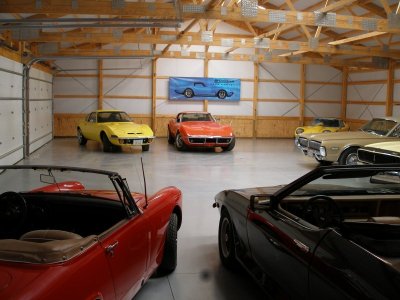 Quality work is the first priority. So, you're not going to see your finished car back in a few weeks. The time required will, of course, depend on the scope of the project, condition of the project vehicle, parts availability and the amount of custom work desired. Don't expect any complete restoration to take any less than six months. Most can be completed in under twelve months, but we've had some take nearly two years due to difficulty finding suitable parts. The one promise you will get is that every effort will be made to give you a reasonable estimate of the time requirements and you will not hear "it will be ready in two weeks" every two weeks.



Not satisfied with your classic as delivered from the factory? Midlife Classics can provide upgrades ranging from an electronic ignition system to modern heat and A/C, four-wheel power disc brakes, fuel injection, rack and pinion steering, and even installation of a more modern drive train. If you're not concerned with 100% originality, why not consider making your classic the way YOU want it.


Midlife Classics provides ongoing support for your classic. Whether it's our "Return to Service " project for the car that has been sitting for years, or repairs ranging from minor to major, we will treat your baby like it was one of our own.



Midlife Classics now offers sodablasting and media/sand blasting. We have a mobile soda blasting rig that can strip your car's body and chassis down to bare metal quickly and safely. Our unique blasting rig is multi-media capable and can use not only baking soda (yes, baking soda) to strip paint and other material from your car's chassis, but it can also use more aggressive material - such as aluminum oxide, walnut shells, or even coarse Black Diamond - to blast away rust and other stubborn material. Click here for more information.